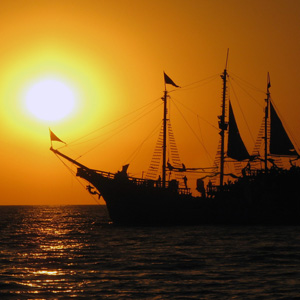 If you are an outdoor person who would enjoy going on adventure tours, Puerto Vallarta definitely has plenty of adventure tours for you.
You can go on a zip-line adventure or go horseback riding and enjoy the wonderful scenery around Puerto Vallarta. Most horseback riding tours are suitable for beginners and they range from ride-and-swim tours to waterfall ridess in tropical rainforest of the Sierra Madre. You can book a tour just for yourself or for your entire group of friends.
If you would like to seek thrilling experiences and do a little bit of off-roading, you can always book a safari tour through the jungles of Sierra Madre or rent an ATV and go near Nuevo Vallarta and explore the Mexican country side with its ranches and plantations. If off-roading does not sound that appealing to you, but you would still like to experience the thrill of being in the rainforest of the Sierra Madre, you can rent a mountain bike and go biking on the trails in Sierra Madre. Make sure to choose the tours that are appropriate for your level of comfort – whether it is a family tour that is less demanding or an energizing tour for advanced riders only.
Puerto Vallarta is not only going to treat you with great sunny beaches but will also keep your adrenaline level up if you challenge yourself and embark on an adventure tour that will make your vacation one to remember. When you book your airport transportation, make sure to see if you can get any discount cards to an adventure tour in Puerto Vallarta or recommendations for the best places to go to.